I have so much to share, I don't know where to begin, I'll just number it:
1)You can now read the piece I have written for Venuszine.com on Ali J (aussiepatches.typepad.com). I really enjoyed getting to know her and enjoy looking at her wonderful art. Click the image to read: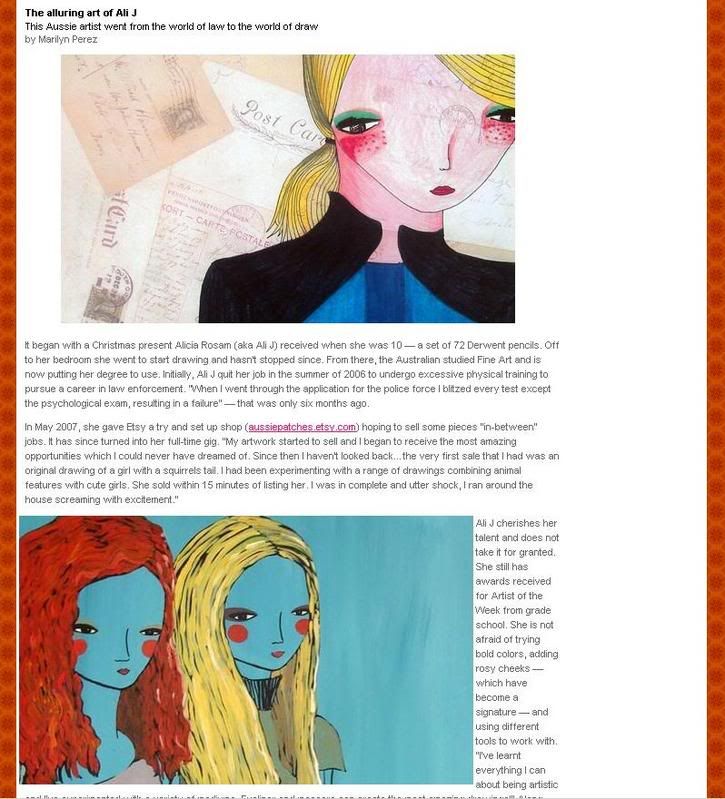 2)I went to see Type O Negative and Lordi Monday night, I could not have picked a better show to go to at Halloween time. They were both so incredibly good I can't stand it. It is not often I go to concerts anymore (I use to go all the time) but as I get older, the back starts to hurt after a couple of hours standing around and I generally don't like to be in large crowds, especially if it's other pathetic types who use concerts as an excuse to get high/drunk and act like a jerk and try to ruin it for everyone else. But I got over that and it turned out to be a fun show.
3)Naturally I took off yesterday and ended up doing an insane amount of shopping...the guilt hasn't set in yet.
4)Don't forget to check out the Indie Collective Holiday Guide! I'm even mentioned in the Blog Buzz! Sweet.
5)Last and certainly not the least, HAPPY HALLOWEEN!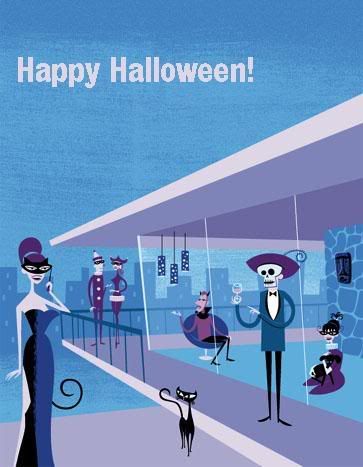 KEEP IT GHOULISH! NOT SLUTTY!
---