Yup, here I am at work, four things on my TO DO list today, the rest will be playing around online and listening to music. I even came to work wearing my new Motorhead shirt, I'm feeling like Peter in Office Space. I'm not going to gripe, I'm going to write a book review instead.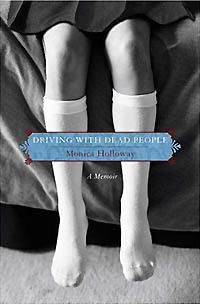 Here is a book I just finished reading late last week, Driving With Dead People. Ok so it is not exactly the most feel good read, in fact it is pretty intense especially the second half of the book. It is a memoir of Monica Holloway, an actress who became a writer.
Monica is the youngest of four in a dysfunctionally dysfunctional family. The father is a jerk who is obsessed with filming car wrecks over their children opening presents Christmas morning and the mother is so self-absorbed that she doesn't care to acknowledge the abuse going on around her. So as a child still, Monica finds comfort in death, not in a suicidal sort of way, but in the finality of it all, finally resting in peace, she even becomes best friends with the daughter of the town Mortician.
You may think "Oh, another girl into creepy, dead things" but it is so much more than that. Monica opens wounds in this book that is absolutely heart breaking and gut wrenching to read but you have to. You develope strong feelings for these characters and you anticipate everyone getting what they deserve in the end but then you realize that this is not a fictional tale with a perfect, happy ending, this is someone's life where things don't always end the way they should.
Damn. This seems like such a bummer of an entry. Ok, let me redeem myself. Even though I'm taking an Etsy break, I posted some Chick-Lit, happy, fluffy reads on Ebay.
I hope all of you have a safe and wonderful New Year's. Party for me as I will be home with my boyfriend watching movies probably. I'm going out during lunch to get me a bottle of wine to indulge myself in. My friends are pretty lame, no one does anything. I ask and everyone says "I'm just staying home." Bah! I'm looking forward to 2008. It is going to be quite an interesting year with some big changes I'm sure.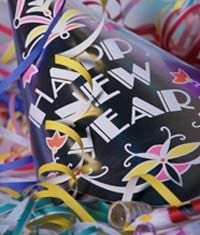 ---