I was browsing through my Etsy Circles the other day and noticed that someone added this to their favorites (I wish I could make it bigger):
I'm pretty picky when it comes to abstract art. It's really gotta be something if it "grabs" me, this one did.  So I clicked to see who this was and discovered a shop full of beauties by Heather Day.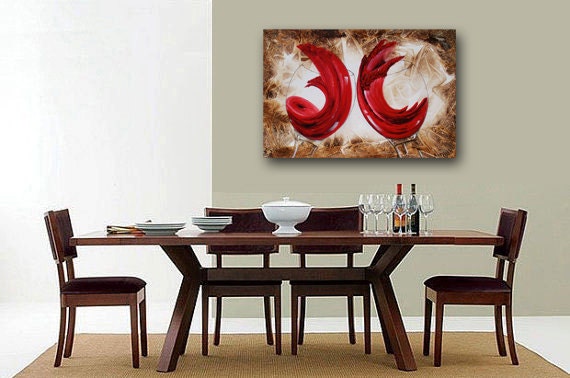 I actually like how she shows where in the home her work will look best in. You see this in a lot of her listings.
My style of painting is dramatic & moody,or earthy & organic, or vibrant & bold...
Not all of her pieces are abstract, she also includes floral and landscapes, all beautiful.
I'm definitely a new fan.  You can follow Heather Day on Twitter and Facebook.
---